Law Office in Bangkok, Thailand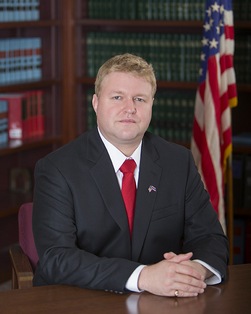 Benjamin W. Hart
Managing Director
Bangkok Thailand is one of the great cities of the modern world. With 12 million people living in Bangkok the city is definitely one of the most populous locations on Earth. Bangkok is also one of the most cosmopolitan locations one could visit. A day's journey around Bangkok, or Krung Thep as it is known to Thais, would produce cuisine, culture, and art from around the globe. Bangkok certainly has the most vibrant nightlife of any city in Asia. The evening streets in Bangkok are adorned with lights, sounds, and smells that transform Bangkok from a modern city into an exotic playground-metropolis.
As a trading center, the city of Bangkok has been the gateway to Siam (Thailand). Also, Bangkok has been a major crossroads for all trade in Asia and therein lies the key to Bangkok's global importance. A major portion of traded goods involved in international transactions occurring in Southeast Asia pass through Bangkok, either on their way to other parts of Thailand, other parts of Asia, or other parts of the world.
Tourists visiting Bangkok are often initially in awe of the overwhelming complexity of Bangkok. Other travelers fall in love with Bangkok the moment they arrive on the scene. The reason for the instant infatuation with Bangkok would seem to be based upon a few factors: the pleasant people, the low cost of Bangkok compared to other cities worldwide, and the marriage of the ancient and modern found on every street one walks in Bangkok. However, Bangkok can be a frustration as well as a fancy if one does not know how to get things done properly. Navigating the intricate and byzantine complexities of Thai law can be daunting for many, especially since the law is written in Thai. This is why it is often necessary to retain an experienced lawyer in Thailand.
Our team can assist in sorting out all sorts of legal issues in Thailand. Since Bangkok is the capital of Thailand, a Bangkok based Lawyer can submit requests and applications using the more streamlined government offices located in the capital. Everyday, lawyers handle cases in all areas of both foreign and domestic Thai law. Lawyers in Bangkok will often be seen not only in court, but at Embassies, Ministries, police stations, land offices, and district (Amphur) offices. These lawyers are going about the business of processing legal documents, obtaining certified translations, and applying for and receiving various government licenses us from Ministries located in Bangkok.
Our Lawyers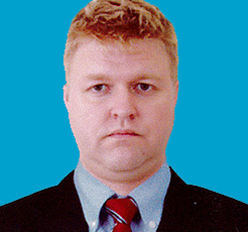 Benjamin W. Hart Esq.
Managing Director
Integrity Legal (Thailand) Co. Ltd.
Benjamin Hart is the founder of Integrity Legal™ and the Managing Director. He earned a Bachelor Degree in Political Science in 2003 as well as a Juris Doctorate from Washburn University School of Law in 2006. In 2006, Benjamin was licensed to practice law by the Supreme Court of the State of Kansas as well as the District Court for the District of Kansas. He is also admitted as an Attorney before the United States Tax Court and the United States Supreme Court. He is a member of the American Immigration Lawyers Association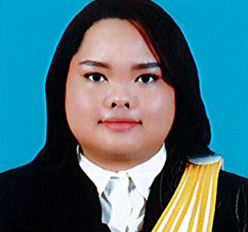 Nachayapan Boonchom
Head of Thai Legal Affairs
Integrity Legal (Thailand) Co. Ltd.
Nachayapan Boonchom is the head of the Thai legal division of Integrity Legal™ and coordinates Thai legal matters in the firm. She graduated from Thammasat University in 2014 and after working in various law offices in Bangkok came to work for Integrity Legal™ eventually becoming a licensed Thai attorney registered with the Lawyers Council of Thailand in 2016 and licensed notarial attorney in 2017.